Dr Wade Harper
Orthopaedic Surgeon
Specialising in surgery of the shoulder and elbow.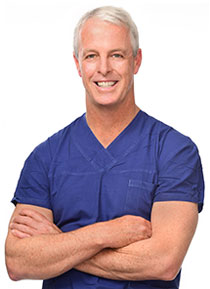 Dr Wade Harper
Dr Wade Harper is an Australian Orthopaedic Surgeon who has specialised in Shoulder and Elbow surgery since graduating in 2001. He is based in Sydney at The Prince of Wales Campus, Randwick. He is a member of the Royal Australasian College of Surgeons and the Australian Orthopaedic Association. He completed subspecialty shoulder and elbow fellowships in Sydney and Canada.
Dr Harper has over two decades experience in treating shoulder and elbow pathology. He has performed well over a thousand procedures of both arthroscopic rotator cuff repairs and instability repairs. He has performed the Latarjet stabilisation procedure for shoulder instability regularly since 2006. He has cared for tertiary referral patients with chronic, acute traumatic and revision shoulder and elbow surgery at the Prince of Wales Campus since 2002.
Dr Harper works closely with General Practioners, Sports Physicians and physiotherapists to ensure optimal care for individual shoulder and elbow conditions. He has a measured and experienced approach to deliver results and minimise complications. He has a keen interest in sports and enjoys the challenge of restoring function for all levels of participation. Dr Harper has worked with profesional NRL, Rugby Union, AFL and surfers to overcome injury and facilitate an enduring return to competition.
Dr Harper has an interest in implant and surgical tool design. He designed arthroscopic instruments that are now utilised worldwide. He has been a design surgeon for the Medacta shoulder replacement system since its inception in 2014. The Medacta shoulder replacement implants are now available in Australia and many countries throughout the world. He speaks internationally on the benefits of computer based surgical planning and patient specific instrumentation in shoulder replacement. He is part of a design team looking at the use of technology in shoulder instability surgery.
Dr Harper has been a fellowship supervisor for orthopaedic surgeons aiming to sub-specialise in shoulder and elbow surgery since 2003. This has included Orthopaedic surgeons from Australia and Internationally who stay for 6 or 12 months periods. As a POWH Specialist and Conjoint Lecturer at the UNSW he has been responsible for teaching Orthopaedic Registrars, residents, interns and medical students. He hosts learning centres for the Medacta Shoulder System in Australia.
Outside of work, Dr Harper enjoys spending time and travelling with his wife and 3 children. He is a keen surfer and has been a member of Maroubra Surf Life Saving Club since 1981. He cherishes the balance, fitness and challenges provided by the ocean.
Dr. Wade Harper - Shoulder Surgeon
Prince of Wales Private Hospital
Suite 11
Level 7, Barker St
Randwick, NSW 2031
Tel: (02) 9650 4834
Fax: (02) 9650 4179
Email: [javascript protected email address]