Dr Wade Harper
Orthopaedic Surgeon
Specialising in surgery of the shoulder and elbow.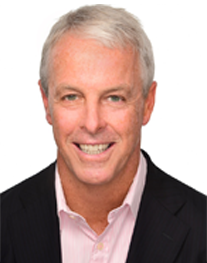 Dr Wade Harper
Dr Wade Harper has been in practice as a specialist orthopaedic surgeon for more than 15 years.
He has practiced exclusively in the area of
Shoulder,
Elbow surgery,
Sports injuries,
Rotator cuff tears,
Shoulder joint replacement.
Hospital Admission Rights
Visiting Medical Officer, Department of Orthopaedics, Prince of Wales Hospital, Randwick, Sydney.
Qualifications
Undergraduate:
University of Sydney
Bachelor of Medicine
Bachelor of Surgery
Postgraduate:
Fellow of the Royal Australian College of Surgeons
Fellow of the Australian Orthopaedic Association
Postgraduate Fellowships:
Shoulder and Elbow Fellowship (6 months): Sydney, Australia, 2001
Shoulder and Elbow Fellowship (12 months): Calgary, Alberta, Canada 2002.

Visiting The Mayo Clinic Rochester,
Southern California Institute of Orthopaedics and
New York Shoulder Arthroplasty Centres
Memberships
Royal Australasian College of Surgeons
Australian Orthopaedic Association
The Shoulder and Elbow Society of Australia
Australian Society of Orthopaedic Surgeons
Australian Medical Association
Current Hospital Appointments
The Prince of Wales Private Hospital
The Prince of Wales Public Hospital
Special Interests
My particular areas of interest in orthopaedic surgery include:
Arthroscopic surgery of the shoulder
Arthroscopic shoulder instability surgery
Arthroscopic rotator cuff surgery
Shoulder anatomical and reverse shoulder replacements
Latarjet stabilization procedure
Sports surgery
Arthroscopic elbow surgery
Clavicle and proximal humeral fractures
Sports Surgery
I enjoy restoring function to athletes and sports enthusiasts at all levels of participation. I work at the South Sydney Sports Medicine Practice with Dr Nathan Gibbs. In this capacity I have assisted players of Australian Rules Football (AFL), National Rugby League, Australian Rugby Union and professional surfers return to elite level competition.
Medical Education, Research and Volunteering
I am a Conjoint Lecturer for the University of NSW, teaching medical students, physiotherapists, resident doctors, orthopaedic registrars and shoulder and elbow surgeons (fellows). I have lectured and presented at local, regional, national and international conferences. I have co-authored research articles in peer reviewed journals. I continue to be involved with multicentre trials at the Prince of Wales Hospital.
I travelled to Vietnam in late 2016 with a group of Australian and International Surgeons to promote the development of Upper Limb surgery in Hue. Orthopaedic Outreach and The Mosman Rotary Club supported the project.
Implant design and development
Medacta Shoulder Arthroplasty Platform. 2014-present
I am part of a design team that consists of 6 European and 2 American Shoulder and Elbow Surgeons, engineers and scientists creating a new implant system for shoulder arthritis surgery. The team has met regularly since 2014 and had initial human trials in late 2016.
Public Service
I have been a member of the Maroubra Surf Life Saving Club since 1981.
Personal
Outside of work, I enjoy spending time and travelling with my wife and 3 children. I am a keen surfer and cherish being in the ocean at every opportunity.
Dr. Wade Harper - Shoulder Surgeon
Prince of Wales Private Hospital
Suite 11
Level 7, Barker St
Randwick, NSW 2031
South Sydney Sports Medicine
111 Anzac Parade
Kensington, NSW 2033
Tel: +61 2 9650 4834
Fax: (02) 9650 4179